Landscape Lighting Design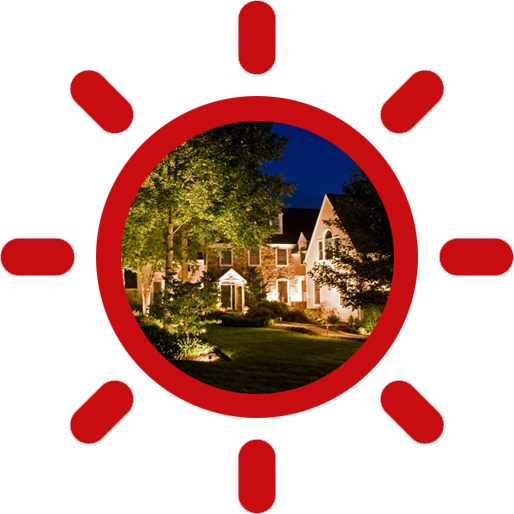 Landscape
Lighting Design
Landscape lighting begins with an idea of the features and elements around your property that you would like to showcase during the nighttime hours.  By having lights placed strategically around your property, you are able to create an outdoor environment of warmth, brilliance, and safety.  The landscape lighting designers from Lewes Lighting are very experienced in all aspects of lighting design.  From standard lighting plans that we already have to creating a custom lighting design that is perfect for your property, our professionals have the knowledge and the equipment to make sure your lighting dreams come into reality.
Whether you are the owner of a residential or commercial property, the team members from Lewes Lighting can help you brighten up your landscape, and we guarantee that you will be happy with the final results.  Our lighting designers will discuss the particular parts of your property that you would like to illuminate at night, whether it is your front door, driveway, walkways, pool areas, tree lines, flower beds, or any other part of your home or business.
We will also discuss your purpose for adding landscape lighting.  For example, are you interested in added security around your property?  Do you want to highlight a particular tree or flower bed?  Do you want to add lighting in order to create a more inviting outdoor entertainment area?  When Lewes Lighting professionals accept a landscape lighting project, we want to know as much about you and your purpose, so we can ensure a pleasing landscape lighting design and eventual lighting effect.
Lewes Lighting team members are dedicated to providing our customers with landscape lighting that will be pleasing, functional, and budget-friendly, so you may enjoy your lights for many years to come.  We know that your home or business is something that you take great pride in, and our goal is to help you have a place that can be enjoyed after dark, as much as it is during the daylight hours.
If you are seeking help with landscape lighting design, installation, or maintenance, then please contact Lewes Lighting today!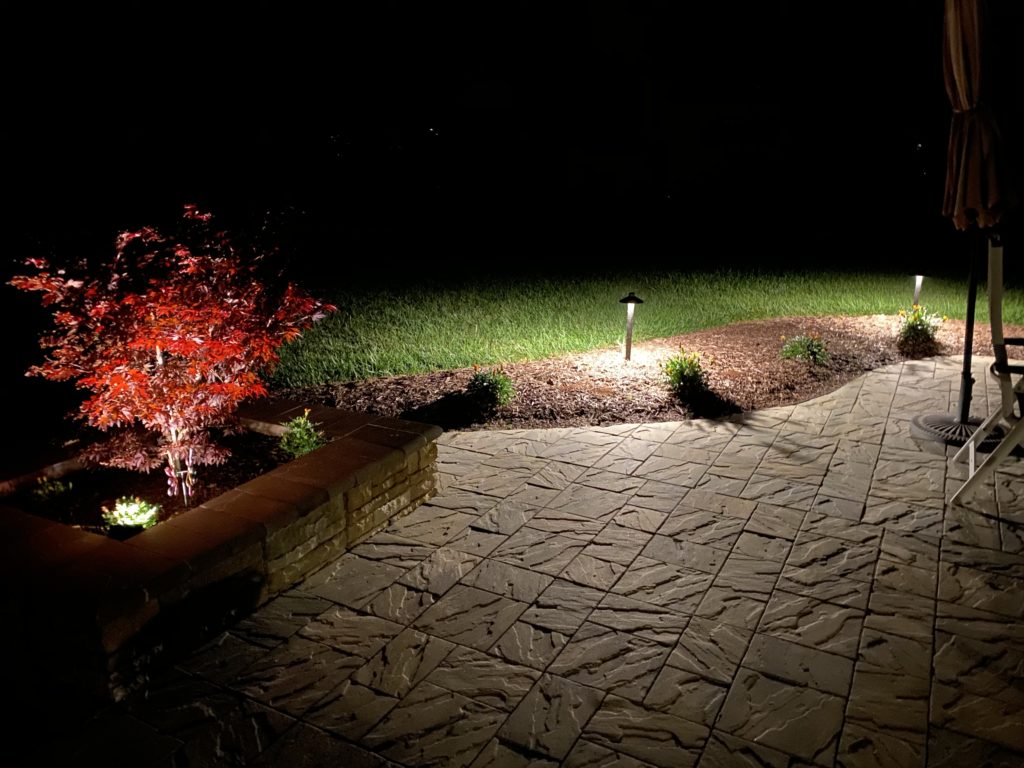 Great company – easy to work with . They were very efficient and their work is beautiful. I have used them on both my home and my business. Highly recommend!
Valerie S.
Highly recommend. Great job, house is talk of the neighborhood. So happy to pull up with children and see beautiful, professional,light presentation. Staff very friendly and accommodating.
Saranto C.
Luke & his staff were an absolute pleasure to deal with! They were clean, courteous & professional. They said what they were going to do, and then did what they said; on-time & on-budget. What more can you ask for?! HIGHLY RECOMMENDED!
Rich C.
Just got back from my honeymoon, I wanted to tell you what a fantastic job you did on my lights. I wanted to tell you how beautiful and picture perfect it all was. Extremely happy!! Thank you, thank you!!
Louise M.
We couldn't be happier! Luke was amazing to work with, he answered all of our questions in a timely manner, went above and beyond to scope the space and find the perfect lighting situation for our aesthetic. We got so many compliments on our bistro lighting – they made our wedding magical! Using them was one of the best decisions we made for our wedding!
Katie D.
Wonderful people with great service at a fair price. I have been using them for several years.
Joe G.
I use Luke every Christmas season he is reliable, time efficient, a pleasure to work with and offers a great payment plan prior to Christmas! He makes it so easy and affordable so come the holiday season I am not worried about the bill or being late to get festive! Highly recommend!!
Gina D.
OMG the lights were amazing they made the whole wedding! Such a big hit! Thank you so much again! You guys are so amazing and your workers were all so nice and efficient!
Emilee P.
They did an amazing job with my lights, I would look forward to turning down my block and seeing how beautiful the lights looked. Customer service was incredible as well Luke would always get back to me right away when I would have questions.
Donald D.
Donald D.