Landscape Lighting Maintenance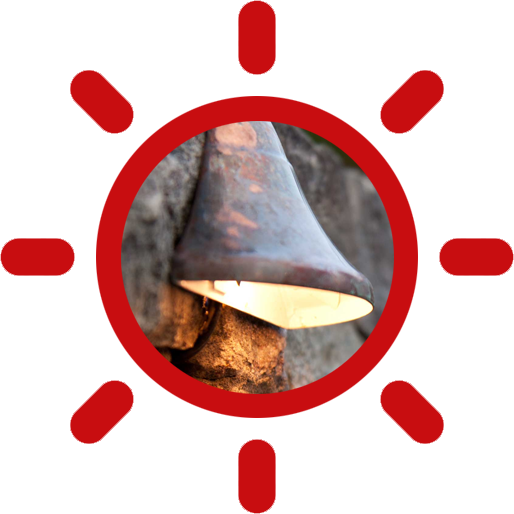 Landscape Lighting
Maintenance
Landscape lighting can be so beautiful, warm, and inviting to everyone who sees it, and lighting can add a real sense of security and safety for all property owners, as well.  If you are a residential or commercial property owner who has landscape lighting around your place, you may find that you need a little assistance maintaining your lights sometime.  Perhaps you have lightbulbs that are no longer working, or maybe one of your light fixtures has become damaged and needs some repair.  Or perhaps your timers have stopped working and you need a professional to fix them.  If you need help with any type of landscape lighting maintenance, then contact Lewes Lighting today.
The professionals from Lewes Lighting have many years of experience, hands-on training, and lighting industry knowledge.  We have worked on all types of properties, and are thoroughly equipped to design, install, and maintain all landscape lighting features.  We believe that landscape lights add immeasurable beauty, character, and safety to any home or business.   Our goal is to help all of our customers maintain their outdoor lights, so the lights can be enjoyed for a very long time.
If you are having any problems with your landscape lights, then please contact us for help.  There is no problem that is too small or too big for us to care for, and we will gladly inspect your landscape lighting system while we are there, too.  We know that your home or business is a big investment for you, and we want to help you maintain a place that you feel good about and proud of, every day.
Lewes Lighting Professionals are highly-trained in all aspects of landscape lighting; including design, installation, and maintenance.  If we can help you with any of these projects, then let us know.  We strive for a 100% customer satisfaction with every lighting project.
Great company – easy to work with . They were very efficient and their work is beautiful. I have used them on both my home and my business. Highly recommend!
Valerie S.
Highly recommend. Great job, house is talk of the neighborhood. So happy to pull up with children and see beautiful, professional,light presentation. Staff very friendly and accommodating.
Saranto C.
Luke & his staff were an absolute pleasure to deal with! They were clean, courteous & professional. They said what they were going to do, and then did what they said; on-time & on-budget. What more can you ask for?! HIGHLY RECOMMENDED!
Rich C.
Just got back from my honeymoon, I wanted to tell you what a fantastic job you did on my lights. I wanted to tell you how beautiful and picture perfect it all was. Extremely happy!! Thank you, thank you!!
Louise M.
We couldn't be happier! Luke was amazing to work with, he answered all of our questions in a timely manner, went above and beyond to scope the space and find the perfect lighting situation for our aesthetic. We got so many compliments on our bistro lighting – they made our wedding magical! Using them was one of the best decisions we made for our wedding!
Katie D.
Wonderful people with great service at a fair price. I have been using them for several years.
Joe G.
I use Luke every Christmas season he is reliable, time efficient, a pleasure to work with and offers a great payment plan prior to Christmas! He makes it so easy and affordable so come the holiday season I am not worried about the bill or being late to get festive! Highly recommend!!
Gina D.
OMG the lights were amazing they made the whole wedding! Such a big hit! Thank you so much again! You guys are so amazing and your workers were all so nice and efficient!
Emilee P.
They did an amazing job with my lights, I would look forward to turning down my block and seeing how beautiful the lights looked. Customer service was incredible as well Luke would always get back to me right away when I would have questions.
Donald D.
Donald D.